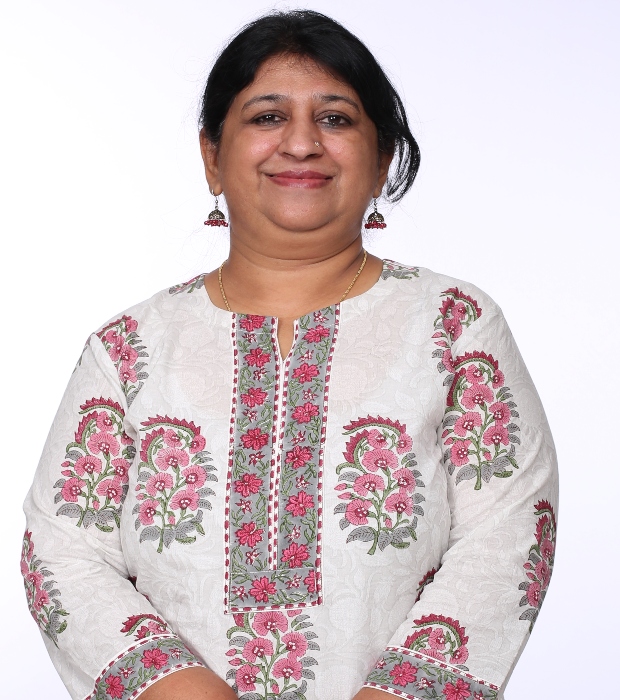 Pushpa John
Section Coordinator - Middle School Boys
Pushpa John, a dedicated and enthusiastic science teacher, has been working with Gems Our Own Indian School since 2012. She holds a Bachelor's degree in Science and a Bachelor's degree in Education.
She worked in Pallikoodam, Kottayam, one of the top schools in Kerala, for thirteen years before moving to Dubai.
She strongly believes that her students need to be nurtured and guided so that they can perform to the best of their ability. She instills in them the love for the subject and ensures that they understand the concepts so that their foundation is strong. With over 24 years of conscientious work, she has moulded her students so that they grow into confident youngsters with a passion to excel.
She was the recipient of the "Best Teacher of the Year Award" for the academic year 2017-2018. She also received the 4th Big Idea Amazing Teacher Award in 2017.
She has taken up the roles of Assembly Coordinator, Environmental Coordinator and Activity Coordinator for Middle School Boys' Section.