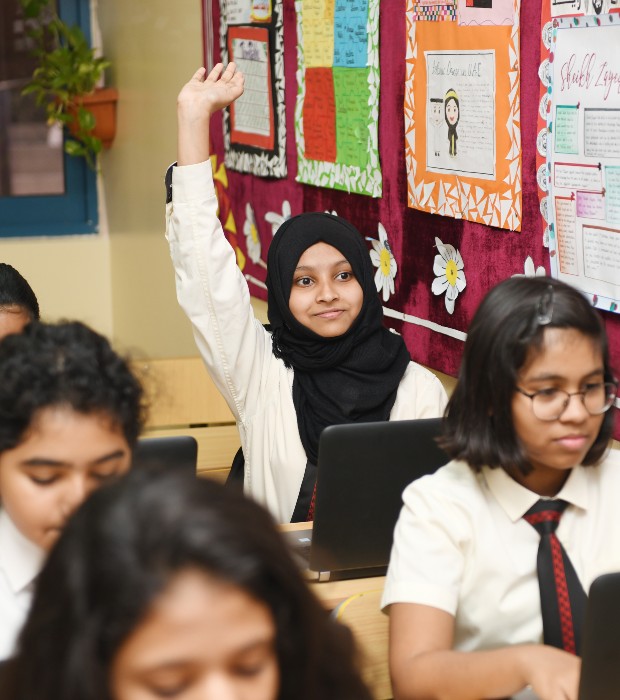 Curriculum Overview
Ensuring the all-round development of each and every student
Learning at GEMS Our Own Indian School takes place in a friendly and supportive environment that encourages individual achievement and fosters a sense of team spirit.
The School offers the CBSE curriculum. GEMS Our Own Indian School is recognized by the Ministry of Education, Dubai, UAE, and affiliated to the CBSE Board, New Delhi. The School enjoys a distinguished reputation for high academic performance in the two streams of Science and Commerce in the Higher Secondary Examinations.
The CBSE curriculum is internationally recognized, preparing students for entry into universities and collleges anywhere in the world. It offers high and challenging standards of education that provides a unique educational platform to students with a wide spectrum of ability.
The medium of instruction at the school is English and special emphasis is placed on the development of communication skills in English at all levels. Learners acquire confidence through specialized teaching which is both enjoyable and efficient.