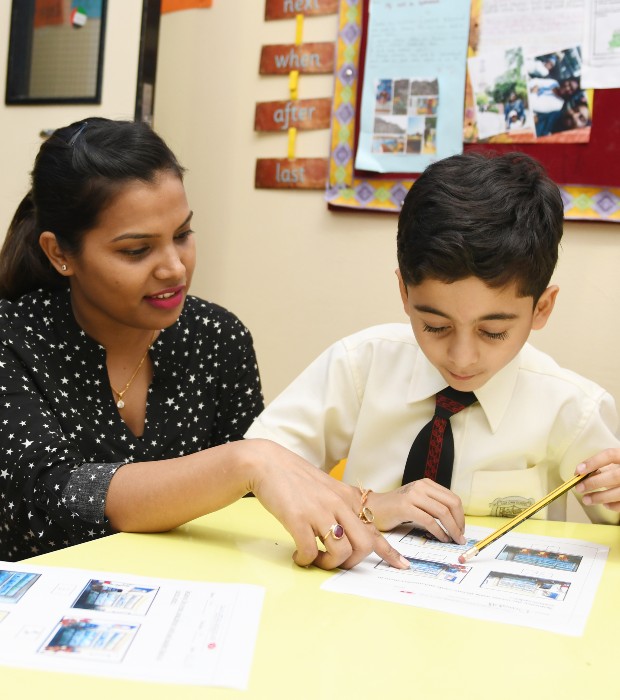 Counselling
Together We Learn Better
OIS promotes Inclusion by welcoming all children. School has come up with an effective model of inclusive education, which not only benefit students with difficulties, but also create an environment in which every student, including those who do not have difficulty, has the opportunity to flourish.
Our school places great importance on creating opportunities for students to learn and be assessed in a variety of ways. We offer an inclusive mainstream curriculum with additional support, accommodations, intervention, differentiation and personalization, diversifying the educational experience of all students.
Connexion Department promote the holistic development of pupils and students by providing:
Remedial services for the children with determination, and
on-going prevention and intervention services and offering personal counselling to pupils and students, and
Career Counselling
Support for students begins at Admission, with a thorough identification and assessment process to ensure appropriate support is available for all. Once admitted support continues with on-going identification and the removal of learning barriers.
The whole school community is encouraged to ensure inclusion and the best possible social, emotional, behavioral and academic progress for all of our students. This is provided through innovative learning and teaching, dissemination of information, training and access to quality staff at all levels.
OIS inclusive education action team has comprehensive Psychiatric specialist, Counselor, Special educator team and Learning support staff comprising of experienced and highly educated staff.
Inclusion is important to us at OIS. All our students need to feel they belong and their happiness and progress in learning is vital to our value system. The commitment to being an inclusive school is both a passion and a commitment of every member in the organization.