Competitions
Success in Co-curricular Activities​
Artificial Intelligence and Robotics Olympiads
Sai Nishanth & Nirup Nandish (Grade 9) - 1st International Rank.
Saonee Nandi & Amy Shajan Thomas (Grade 8) - 2nd and 3rd International Rank.

KENKEN International Championship 2019
Archit Pandit (5B) - 6th National rank in the UAE Edition.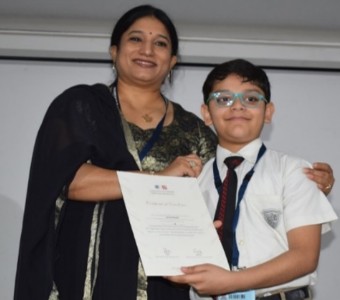 Green Olympiad UAE - Leve1 Winner 2020
Sangeeth Muralidharan of Grade 5 won the Green Olympiad Award.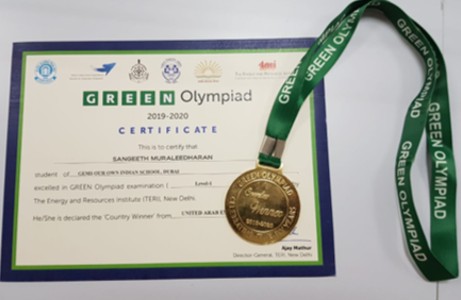 INNORITE Creative Writing Workshop
Siddharth, Naveen, Rakshita and Shruti are the proud winners of INNORITE Creative Writing workshop held at GEMS Our Own English High School, Sharjah.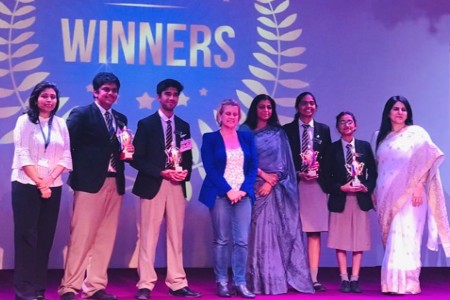 National Spelling Bee Winner
Cale Vaschel D'Souza - Third position for the final rounds of Spelling Bee.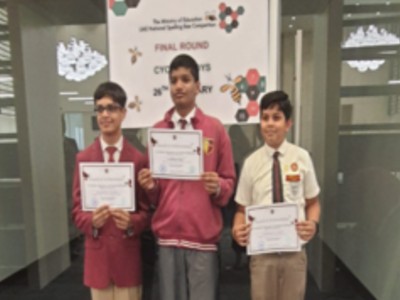 Lughateema Al Jameela
Winners of "Lughateema Al Jameela" conducted in GEMS Modern Academy.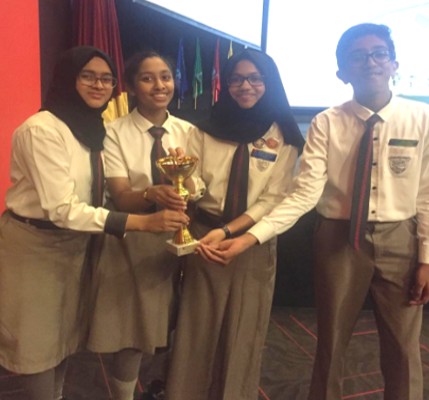 7th Millennium Melodies Choral Competition
First Runner Up.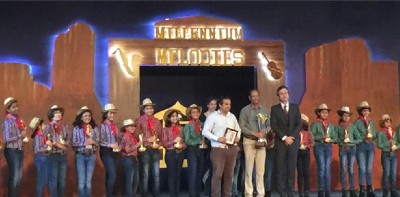 Inter-School Debate jointly hosted by Consulate of India and GEMS Our Own Indian School
Best Speaker - Sundareswaran Sharma.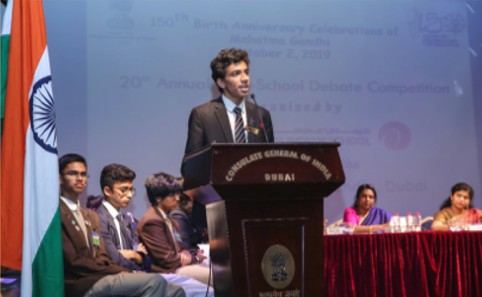 Art Competition at the Consulate of India
Theme - Mahatma Gandhi
Sarthak Jadav of Grade 8 received the 3rd prize.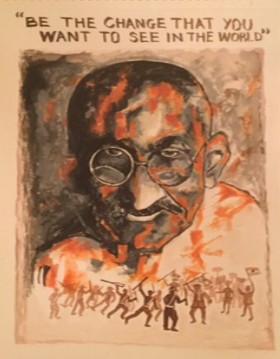 Qirat Competition at KGS Primary - 2019
Dhua Maryam of Grade 5D and Inaya Afzal of Grade 4C secured 3rd position.
Youth Expo Festival 2020 at Dubai Scholars Pvt School
Rhea Varma's - 1st runner up in Art competition.
Hessa Omar - Runner up position for Elocution.
Muzammil Bin Saleem - 1st position Qirat competition.
Syeda Kulthoum - 1st position in recital of Surah Shura.