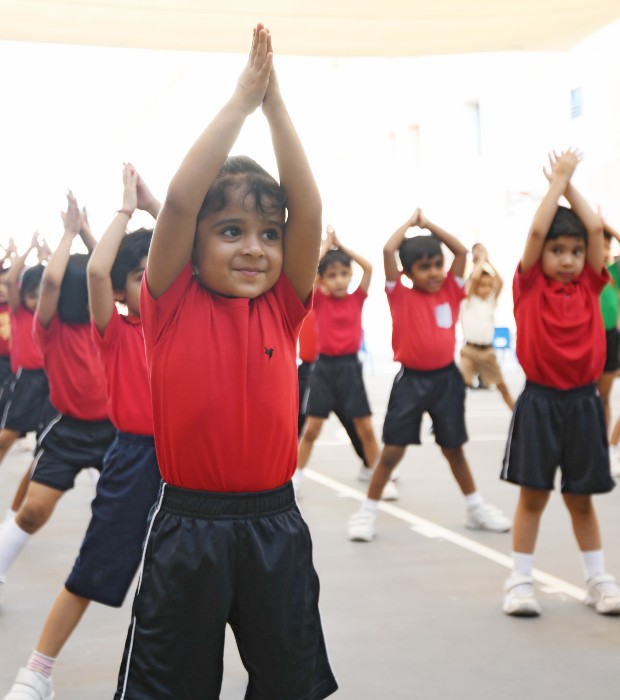 Extra-Curricular Activities
Developing skills in new ways
We know that providing what students need to become exceptional adults requires more than just academics. The school emphasises all round development through a balanced programme of extra curricular activities that inculcate team spirit, exploration and development of each students' potential and confidence.
The House System fosters a sense of competition and team spirit to encourage higher standards of achievement.
The school offers a wide range of such activities, including arts, craft, drama, music, painting and debating. Additional events include annual festivals for sports, creative arts, and science, in addition to a Mathematics Olympiad that encourage students to extend their outlook beyond the realm of the textbook.
Interschool English Debate
In association with the Indian Consulate, the school has been organising an interschool English Debating Competition since 2000. The event has become the most prestigious debating competition in the UAE.
Exploring talents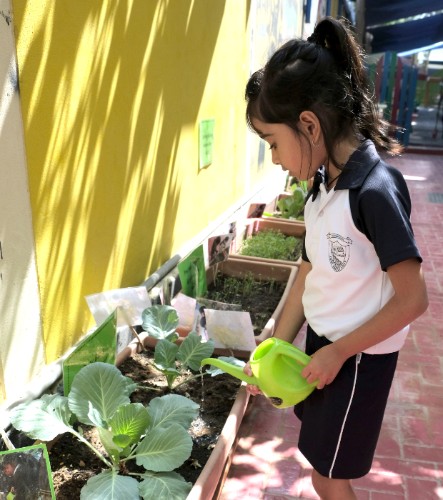 Visual Arts
We pride ourselves on providing a wide platform for students' artistic and creative energies. We help to channel creativity and imagination as a means of self-expression, through a series of art competitions and talent shows held throughout the year. The fine quality of Art at OIS is on display around the school. Students gain genuine fulfillment by expressing themselves in drawing, painting, three-dimensional work, and other media.
Environment Club
The broad aim of the Environment Club is to inculcate a sense of respect and responsibility towards the environment and build awareness among all age groups. The club realizes that skills have to be developed in young children by which they can bring about a change in the existing state of the environment. Though formal education has an important role to play, when it comes to environmental education, the teaching and learning process is done through a 'fun-and-learn' method, thereby generating a genuine interest for the subject in young minds.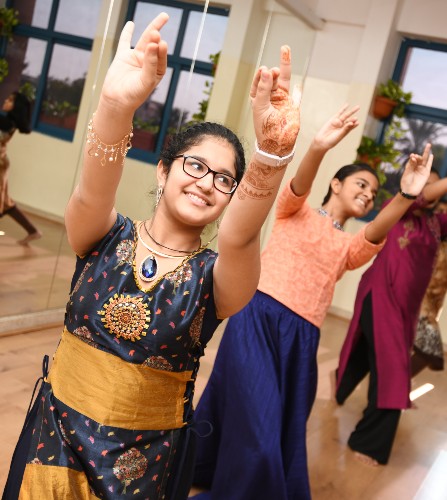 Performing Arts
Our students are engaged in various performing arts. These include musicals, cultural performances, dances, elocution and drama.
Music is developed through vocal and instrumental skills-based activities contributing to the school's characteristically energetic and outgoing ethos. There are plenty of opportunities for children of all ages to participate in choirs and ensembles.
Over the years, we have help mould students with exceptional theatrical talents and presence of mind on stage. The opportunity to perform is given an excellent foundation at OIS where large scale productions are staged at least twice a year.
Students learn to develop a deep appreciation for different forms and various expressions of art and culture and gain self-confidence and poise.
Extensions
After School Enrichment Programme will provide the students a platform to exercise and develop their latent skills and improve their abilities under the supervision of supportive, caring and competent teachers.This step has been taken by the school to encourage students to utilize their time effectively.
The focus of this programme will be on the personality development of the students and provide opportunities to develop skills and interest in activities. This will ensure a harmonius balance of study and other extra curricular activities.
The following activities will be held during 'Extensions'
Oratory and Public Speaking Skills , Debating and Elocution ,Personality Development, Indian Classical Dance (Bharatnatyam)
Musical Instruments (Key Board, Drums, Flute), Art (Oil, Water, Fabric, Glass, Acrylic etc.)
Football (boys only), Cricket (Girls and Boys), Basketball (Girls and Boys), Athletics (Girls and Boys)
Robotics, Sewing, Arabic and Hindi
Beyond Curriculum
Lead in Innovation
The school is taking lead on the Innovations Framework by GEMS in the area of Talent and a sublead on Integrating Technology.This will help in moulding the personality and talent in students and also develop leadership qualities.
Internships
Students are trained for internships thus developing a sense of responsibility and developing links with the community.
Mentoring
Pupils are attached to designated mentors to monitor progress and extend advice wherever needed.
Workshops
Special workshops are organised in various subjects every year taking the students beyond the classroom and into more comprehensive and in-depth knowledge of the subject. Under the supervision and guidance of the teachers, students themselves help in the organising and conducting of these workshops.
Olympiads
Our students in large numbers participate every year in the Mathematics, Physics, Chemistry and Computer Science Olympiads organised by the Council of CBSE schools in the Gulf. These Olympiads help in giving students the competitive edge and bringing out their talents.
Community Service
Students contribute towards noble causes (charity and environment Friendly activities)- VGF, Dubai Cares, Face to Faith, Tree Plantation.
Educational Trips
Travel expands the horizon of knowledge. The school conducts field trips and outings that provide interesting, fun filled and educative experiences for the students. These educational trips allow students to experience hands-on activities that they learn about in books, bringing lessons to life thus allowing them to get acquainted with real life situations.
Children for Children
Older Grade 11 students stay back in the afternoon to coach and mentor low ability students in the middle school.
Some images of our Extra-Curriculars