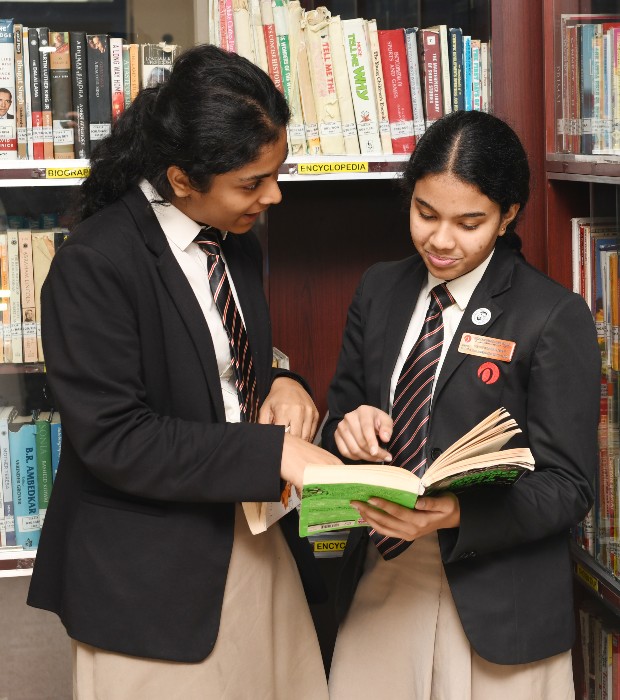 Secondary School
Grades 9 & 10
During these years the student's intellectual, aesthetic, physical and cultural growth are strengthened and extended to suit the students to enable them to fare well. A smooth transition from childhood to adolescence is facilitated by age appropriate value added education.
Academic challenges become the focus as the students begin to prepare for the All India Secondary Examination conducted by the Central Board of Secondary Education, Delhi, at the end of Grade 10. Subjects offered in CBSE:
English
Mathematics
Science
Social Science
Optional languages include Hindi, French and Malayalam.
6th Option - IT
Arabic is a compulsory subject in Grades 9. A school based internal examination for Arabic is conducted in grade 9. Islamic Studies examination is conducted for Muslim students in both the years.
Work Experience, Art Education and Physical Education classes as per CBSE requirements are also woven into the curriculum.
Research and project based learning helps to acquire thinking skills and a positive attitude.