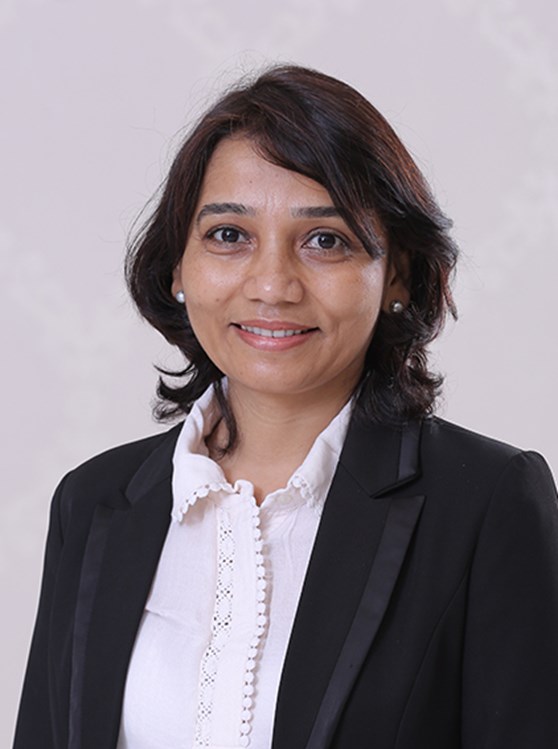 Jyotsna Rolston
Section Coordinator - Upper Primary
Jyotsna is an enthusiastic and dedicated leader, whose love for learning has earned her two decades of experience in the field of education in the UAE and in India.
During this time, she has successfully, carried out multiple roles as a Primary, Middle and Senior School teacher. She then grew to become a member of School Leadership Team for Academics, Curriculum, Admission, Catering and Exhibition. Organizing theme based eco camps for students has been her forte. She has attended and conducted many pedagogical workshops and mentored peers in the schools she has worked for.
Currently, Jyotsna is the sectional coordinator for the Upper Primary and is instrumental in supporting the day-to-day running of the section and training and supporting new teachers.
Jyotsna holds a Bachelor's Degree in Science and a B.Ed. in Science and Math. She is focused on making classroom learning enjoyable. As a people's person, she always seeks to form quality relationship with her students and her team.