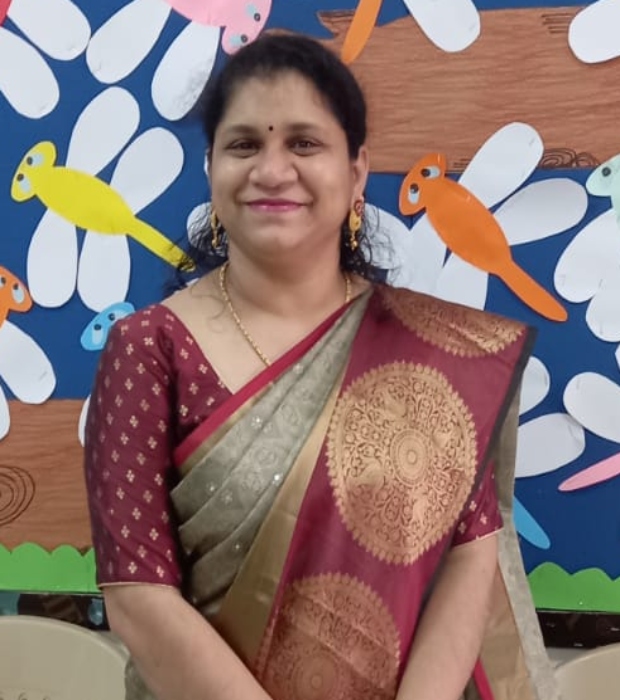 Neena Vijayakumar
CBSE Coordinator
Neena Vijayakumar has been working with GEMS Our Own Indian School since 2014 as a Senior Social Science teacher and believes that teaching without the active participation of the learner is like practicing democracy without the genuine involvement of the citizen. Her proficiencies lie in the creative and developmental sections of the lesson plans. A well-versed person with locating all the unique resources for making sure that every student knows how to comprehend and promote a supportive environment.
She has always strongly believed that a good classroom setting is one where you encourage students to communicate completely honesty and openly, and with a confident attitude. She constantly makes sure that meaningful relationships with each member of the school will promote a friendly environment.
She has sincerely accomplished the role of SEN coordinator for the Middle & Senior Section (Girls) for 3 years and always tried her best and help the students to overcome their reading- writing abilities. Being the House Mistress for 4 years beginning from 2015 for the Aquarius House she ensured exceptional performance in the co-curricular performance of her students. During this period she has performed wholeheartedly in various positions like ME coordinator, Assembly coordinator, Grade 8 coordinator, etc. As a token of appreciation for her diligence, she was awarded the Best Teacher award in the year 2018.
She is currently the School Marketing Coordinator handling the school social media account, newsletter, having communication with the parent school body, etc.