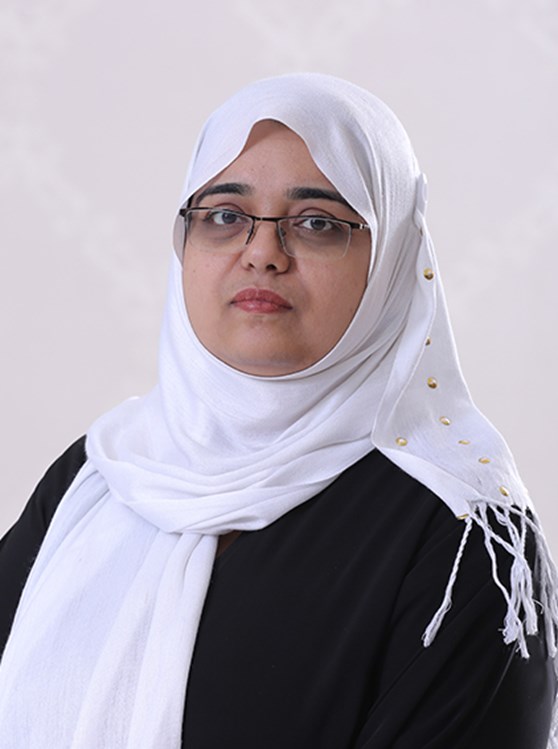 Shamim Akhtar
Head of Department - Islamic Studies
Currently heading the department of Islamic Education, Shammim Akhtar's journey as an Islamic Education teacher in OIS started in 2009.
As a teacher she shouldered the responsibility of an examination coordinator. Shammim was instrumental in organizing the first-ever Iftar party in GEMS OIS and the tradition continues till date.
Shammim has successfully conducted workshops for her students on "integrating Tajweed skills throughout the school". She trains her students for Islamic festivals, various interschool Quran recitation, Nasheed, Islamic elocution, and quiz competitions. She is a guiding force behind the students who have brought innumerable laurels in Islamic education to the institution.
As a Head of Department, she has also had the opportunity to visit other GEMS schools as an Islamic Resource person She has been a member of the GEMS review team and gained experience as an Islamic Inspector.
Shammim has been bestowed with the BEST TEACHER AWARD in 2016-17. She was one of the nominees for the MARIAMMA VARKEY AWARD and recipient of the 100% ATTENDANCE AWARD in 2018.